Topaz - November's Birthstone
Here are my top 5 topaz facts:
1.       TOPAZ ROCKS
Because topaz has a hardness (on the Mohs scale) of 8, it is a good tough and durable gemstone you can wear daily. These topaz cocktail rings (pictured above) are designed by my colourful friend, the Lebanese designer Maro, and are as vibrant and full of joy as you could wish for.  They are the ultimate party accessory, catching everyone's attention and I'm offering them to you in the Vault Sale at half price – just get in touch with me to learn more. 
White topaz is a good stand in for diamond when you need good flash for cash ratio.  After all the compliments my own diamond drop earrings get, I made a couple of friends their own pairs of diffusion priced copies using white topaz which look fabulous every day at a 1/10th price of the real McCoy.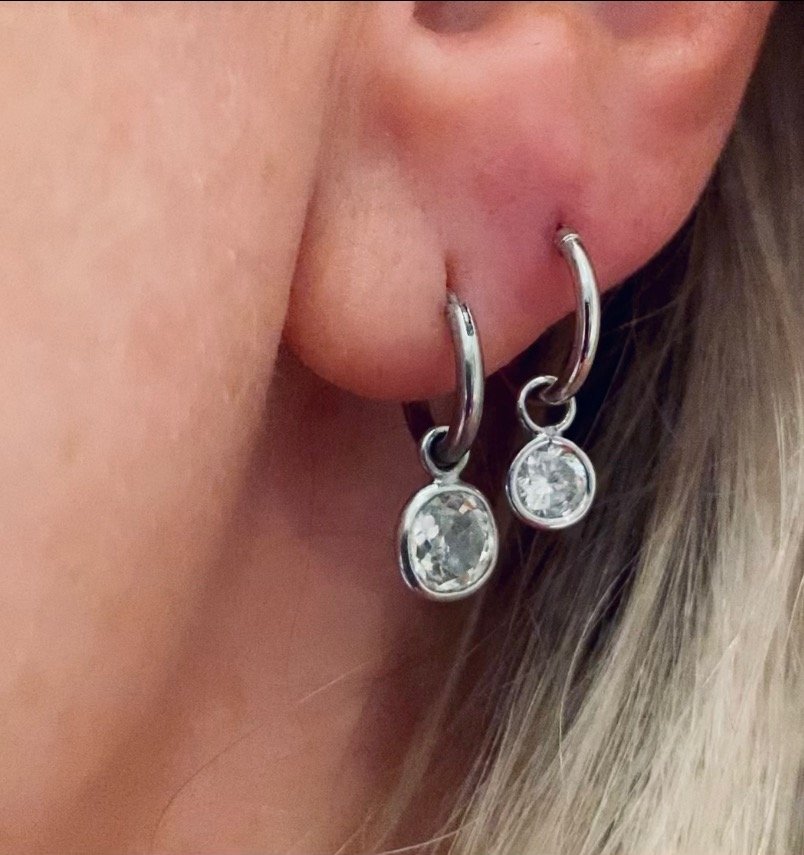 Can you guess which one is diamond and which is topaz?
The right white - white topaz drop earrings
2.       TOPAZ VALUE: ALL IN THE COLOUR
 You'll find a lovely variety of colours in topaz, ranging from white, pale green, yellow and sherry colours, cool blue to sheer pink and occasionally red.  It's dichoroic which means it displays a secondary colour depending on the angle that you view it from.
Clockwise top left: Swiss, London, precious, sky topaz; centre: imperial
Clarity and size are important but it is the colour that is most significant for value as topaz often occurs naturally in large rough crystals – as giant sized crystals on display at the Smithsonian Institute Washington DC and other museum collections attest.  Most valuable are the rare red and pink topaz, and these are rarely larger than 5ct because the colour is caused by chromium which makes the material brittle and even more liable to break along the mineral's perfect cleavage plane.  Deep pinky-orange topaz was discovered in the C18th in a wide topaz belt west of Ouro Preto in Minas Gerias, Brazil, and it's said the colour was named in honour of the Portuguese Imperial rulers who took sovereignty over all Brazil. Others claim the name is in tribute to the Tsars of Russian pinky-orange gems mined in the Urals. You may hear people call a rich golden/orange topaz a 'precious topaz', another confusing name given by gem merchants, and they can be impressively big gems although rarely larger than 20ct.
Least valuable are white topaz, although they are useful substitutes for diamonds as we've seen.  Natural blue topaz is quite a pale tint, and since the 1950's most blue gems on the market are colourless topaz which are irradiated first to brown, and then heated.  Variations in treatment techniques produce tints from rich to light shades: the trendy deep indigo London blue, through intense Swiss blue topaz to paler crystal sky blue.  'Pinking' can also be achieved by heating yellow & brown stones uniquely from Brazil containing chromium, the yellow is removed leaving chromium to lend the red tint. As this sequence happens in nature, treated stones can't be conclusively identified, but the intense colour is a bit of give-away. 
Popular for accessibly priced designs are flamboyant Mystic topaz: these have a thin layer of titanium on the undersides (pavilions) of stones which has been deposited by chemical vapour deposition (CVD) resulting in a technicolour effect.
3.      An Imperial Topaz Gift
One of my favourite topaz jewels comes with the scandalous tint of imperial romance.  It is an enormous 140ct pink topaz of Russian Ural origin, mounted in a later mid C19th brooch, and displayed in the Londonderry collection loaned to the V&A Jewellery Gallery (Cases 24 and 79).  The story goes that it was an imperial gift from an infatuated Tsar Alexander I Emperor of Russia to Lady Frances Anne, the young new wife of Charles, Baron Stewart, a beautiful, vivacious and fabulously wealthy heiress in her own right.  Immediately smitten by the sight of her compelling engagement portrait, painted at the age of 19, the Tsar, who sired 9 illegitimate children by his various mistresses, went on to enjoy an intimate but reportedly chaste relationship with Frances Anne who received wonderful gems as gifts from her imperial admirer: apart from the pink topaz there was a yellow diamond of 17 carats, and a set of huge Siberian amethysts which I mentioned in February's Hidden Gem blog. She wrote that he knelt at her feet and covered her hands with kisses and that she "came out of the ordeal innocent of guilt".  She made the Tsar godfather to her daughter and named her Alexandrina.  Frances Anne loved opulence and wore her gems stitched to her gowns, notably her court dress for the coronation of William IV 1821 as seen in this portrait of her which hangs at the entrance to the V&A Jewellery Gallery.  Almost lost amid the plethora of gems, the pink topaz is on the hem.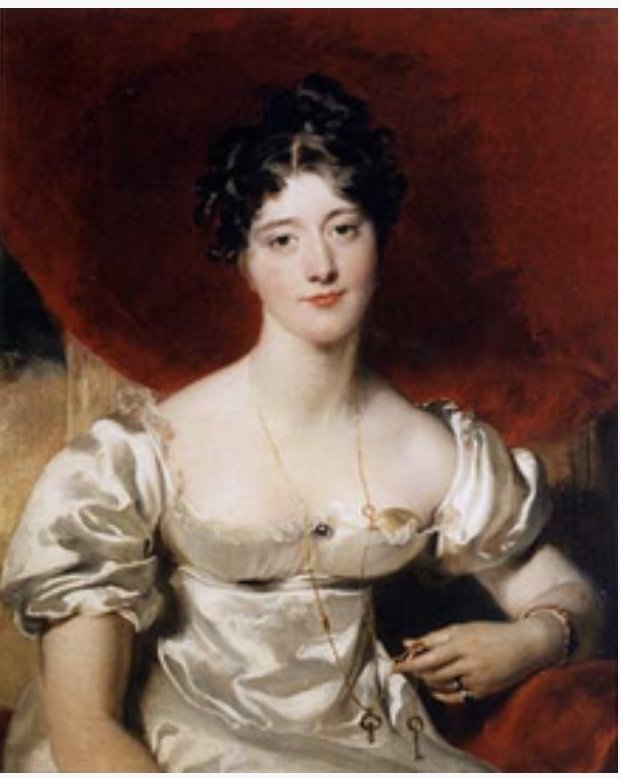 That Portrait...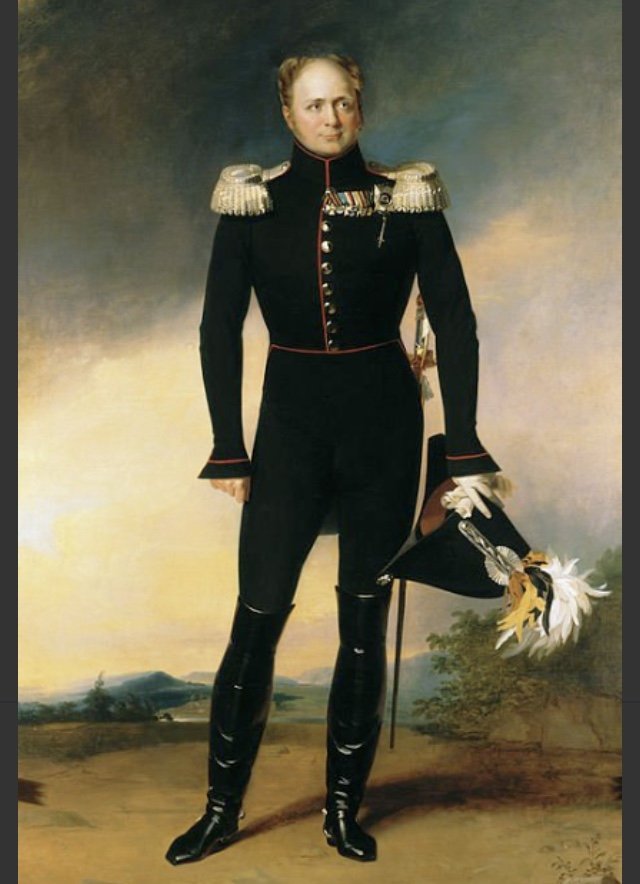 Alexander I
The Imperial Gift
Bejewelled Coronation Robes
Detail of Gown Hem
4.       A topaz by any other name
Bear in mind names given to topaz have been given by gem merchants and retailers in pursuit of good sales stories! As we've seen, topaz colours can be named 'imperial' and 'precious', and there are three blue tints, London, Swiss and sky. Other terms associated with topaz can get very confusing: Scottish topaz is in fact smokey quartz.  On the other hand, Killiecrankie Diamonds (not Killiecrankie in Scotland but Tasmania, bear with me) are in fact topaz.  Historical gem books and some older customers refer to any red-brown-sherry coloured gemstone including topaz as "hyacinth" or "jacinth" and any dark red gem including topaz cut en cabochon was called a "carbuncle".  Confused yet?
5.       Nature's lucky dips: topaz geology
The most valuable source of gem quality topaz, tourmaline and beryl is originally a crystalline rock called pegmatite. Pegmatite is a type of rock made of large crystals.  
When a mass of molten granite wells up in the heart of mountain chains that form due to continental collision, the granite is surrounded by a halo of super-hot fluids that frack the colder rock layers around it. The scalding fluids swirl through the fissures, dissolving and assimilating the host rock's constituent minerals and metals into a rich aqueous melt. Over a short time (scientists recently stated it could even be hours or days) walled up in their pockets and fissures, the fluids cool and crystallise into veins of rock called pegmatite, composed of many types of large crystals measuring from 2cm to a metre in length.  Pegmatites eventually travel close enough to the surface for us to mine, uplifted by natural geological processes, or if we are really lucky and nature has done the hard work for us, we may find that crystals are reduced to a gravel of gems by erosion.
Many gem quality topaz are found in large crystals, several hundred pounds in size, but pegmatites are rare, they only account for a tiny percentage of all surface rock. Even rarer is when the exotic minerals and metals dissolved by the aqueous melt were the exact ingredients required for precious gems such as topaz, tourmaline and beryl. Rarer still are when the pegmatites cool to form perfect, intact crystals that reach us without coming to any harm on their long journey through time and space. Often pegmatite crystals have decayed into a clay, which encases any gems which have survived.
Prior to the discoveries of topaz in Brazil and the New World, ancient topaz was found in Sri Lanka, and in the Middle Ages an important source mined in the Erzgebirge ('Ore') mountains at Schneckenstein, East Germany.  In the mid to late C18th Russia sourced topaz from the Urals and a century later, finds were made throughout the US.   More recent discoveries of important deposits have been made in Africa (Congo, Mozambique, Namibia, Nigeria, Tanzania, Zambia) and Asia (Afghanistan, Pakistan).
Topaz is most widely mined in Brazil in Minas Gerias, and Russia is an important producer known for pink and dark pink gems.  Pakistan, Australia, Mexico and the US are also main sources today.  Mineralogists have found topaz in the hearts of mountain chains around the world, and occasionally even here in Cornwall and Scotland.
https://zh.mindat.org/min-3996.htmlOccurs
https://www.sciencedaily.com/releases/2020/10/201006132126.htm
Learn more about November's beautiful and popular birthstone, topaz. Originally all brown, yellow and orange gems were called topaz, which means 'fire' in Sanskrit, so it's the perfect accessory for this month's fireworks parties lit with glowing pumpkins and walks through flaming autumn leaves. As topaz is believed to radiate good health and energy to all around, we all need a boost as winter's nights lengthen.
Can you guess which one is diamond and which is topaz?
The right white - white topaz drop earrings